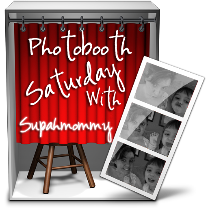 You can make your own PhotoBooth Collage
HERE.
( click the word)
Just choose collage and find the 4 frame template.
Drag your uploaded pictures into the frame and then edit.
My photostrip says:
GIRLS JUST WANNA HAVE FUN!!!!
These are my super chic girls!!! You have probably heard me speak of them often, but these girls are my lifeline... have been for years. I LOVE them :) Each of us are so different and therefore no matter what you need or when you need it - ONE of us are just what you need! :)
What does your photostrip say?