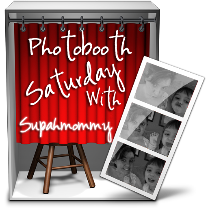 You can make your own PhotoBooth Collage
HERE.
( click the word)
Just choose collage and find the 4 frame template.
Drag your uploaded pictures into the frame and then edit.
My photostrip says:
I love you to the man of my dreams!
(insert gagging here! ha ha)
I know I know - I just wrote this squishy oooey goooey post yesterday about HOW much I LOVE him... but he's going outta town this weekend for work.... and well... I'm gonna miss him... so this stupid oooey goooey crap is all I got right now (bear with me!)
(although I DO have a date tomorrow night - with my girl KAT - we're going to dinner.......and then we're going to see Valentine's Day on Sunday - can't wait!)
What does your photostrip say?